Chanticleer Scholars
Current Scholars
Gabe Tilove, Adult Education Coordinator, Phipps Conservatory and Botanical Garden
, will pursue training in group facilitation and leadership to build stronger outreach programs.
Gerald Dieleman, Project Director, Assiniboine Park Conservancy
, will pursue training at the University of Manitoba, attend the American Public Gardens: Arts & Exhibitions Symposium, and will travel to meet with public garden professionals.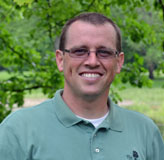 Kurt Dreisilker, Head of Natural Resources, Morton Arboretum
, will participate in the 2017 Executive Education Program for Museum Leaders, offered by the Getty Leadership Institute.
Ben Futa, Director, Allen Centennial Garden
, will attend the American Alliance of Museums conference and visit New York gardens, Des Moines Botanic Garden, and Chanticleer.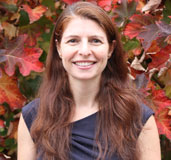 Sarah Beck, Program Manager, American Public Gardens Association
, will pursue the Nonprofit Management Course offered through Duke University.
Ayse Pogue, Senior Horticulturist, Chicago Botanic Garden
, will travel to Portland, Oregon and Kyoto, Japan for training in Japanese gardening.
Francheska Snyder, Head Gardener, Shofuso Japanese House and Garden
, will travel for four weeks, training in various locations throughout Japan.
2015
Tyler Mason
, Horticulturist, Cheyenne Botanic Gardens, Cheyenne, Wyoming
Kelly D. Norris
, Director of Horticulture, Greater Des Moines Botanical Garden, Des Moines, Iowa
Edward Scott Lyon
, Director, Reiman Gardens, Ames, Iowa
Harnek Singh
, Horticulturist, Wave Hill, Bronx, New York
Frederique Lavoipierre
, Director of Education, Santa Barbara Botanic Garden, Santa Barbara, California
2014
Andre ten Dam
, Director of Volunteer & Guest Services, Bloedel Reserve, Bainbridge Island, Washington
Kelly Ann Fernandez
, Herb Gardener, The Huntington Library, Art Collections and Botanical Garden, San Marino, California
Jennifer Williams
, Curator of the Shakespeare Garden & Fragrance Garden, Brooklyn Botanic Garden, Brooklyn, New York
Panayoti Kelaidis
, Senior Curator and Director of Outreach, Denver Botanic Gardens, Denver, Colorado
Olwen Grace, PhD
, Research Scientist, Royal Botanic Gardens, Kew, Surrey, England
Tony Aiello
, Director of Horticulture and Curator, Morris Arboretum, Philadelphia, Pennsylvania
Kris Bachtell
, Vice President of Collections and Facilities, Morton Arboretum, Lisle, Illinois
2013
Gregory Kramer
, Director of Horticulture, Bok Tower Gardens, Lake Wales, Florida
Amy Padolf
, Director of Education, Fairchild Tropical Botanic Garden in Miami, Florida
Joe Matassino
, Director of Sponsored Research and Foundation Relations, Widener University, Chester, Pennsylvania; former Director of Development, Delaware Center for Horticulture in Wilmington, Delaware
Tracey Jessen
, Horticulturist and Educator, Halifax Public Gardens in Nova Scotia, Canada
Jacob Burns
, Curator of Herbaceous Perennials, Chicago Botanic Garden, Glencoe, Illinois
Robert Rensel
, Horticulturist, Cleveland Botanical Garden, Cleveland, Ohio
Erin Riggs
, Taxonomist, Hoyt Arboretum, Portland Oregon
David Weir
, Manager, Greenhouse, Grounds & Ornamental Gardens, Agriculture Canada, British Columbia, Canada
2012
Elizabeth Hood
, former Director of Education, Toronto Botanical Garden, Toronto, Ontario
Corey Scott Barnes
,Associate Curator at the San Francisco Botanical Garden at Strybing Arboretum, San Francisco, California; former Education Coordinator and Nursery Manager, Quarryhill Botanical Garden, Glen Ellen, California
Carrie Vesely Henderson
, Vice President of Development and Outreach, former Development Director, Tulsa Botanic Garden, Tulsa, Oklahoma
Nicole Juday Rhoads
, Director of Giving, Pennsylvania Horticultural Society, Philadelphia, Pennsylvania; former Landscape Curator, The Wyck Association, Philadelphia, Pennsylvania
Chad E. Washburn
, Director of Conservation and Education, Naples Botanical Garden, Naples, Florida
Phyllis Odessey
, Director of Horticulture, Randall's Island Park, New York, New York
2011
Andrew Hill
, Curator of the David C. Lam Asian Garden, University of British Columbia Botanical Garden, Vancouver, BC, Canada
Connie Cottingham
, independent Garden Writer and Speaker; former Public Relations & Special Events Coordinator, State Botanical Garden, Athens, Georgia
Tim Boland
, Executive Director, Polly Hill Arboretum, Martha's Vineyard, Massachusetts
Zhanna Yermakov
, Stewardship Manager, Jefferson County Government, Golden, Colorado; former Natural Areas Manager, Chicago Park District, Chicago, Illinois
Andrew Schmitz
, Director of Horticulture and General Manager, The Brenton Arboretum, Dallas Center, Iowa
2010
Andrew Bunting
, Assistant Director of the Garden and Director of Plant Collections Chicago Botanic Garden, Glencoe, Illinois; former Curator, Scott Arboretum of Swarthmore College, Swarthmore, Pennsylvania
Stephanie Jutila
, President and CEO, Greater Des Moines Botanical Garden, Des Moines, Iowa; former Director of Member Programs and Outreach, American Horticultural Society, Alexandria, Virginia
MaryLynn Mack
, Director of Operations, former Deputy Director, Desert Botanical Garden, Phoenix, Arizona
Jennifer Lee
, Senior Horticulturist, Shaw Nature Reserve of the Missouri Botanical Garden, Gray Summitt, Missouri
2009
Mark Dwyer
, Director of Horticulture, Rotary Botanical Gardens, Janesville, Wisconsin
Adrienne Roethling
, Garden Curator, Paul J. Ciener Botanical Garden, Kernersville, North Carolina
Ian Simpkins
, Deputy Director for Horticulture and Urban Agriculture, former Chief Horticulturist, Vizcaya Museum and Gardens, Miami, Florida
Brian Sullivan
, Director of Horticulture, Descanso Gardens, La Canada, California (Vice President for Landscape, Outdoor Collections and Gardens at New York Botanical Garden)
2008
Brian Houck
, Grounds Supervisor, J. Paul Getty Museum, Los Angeles, California; former Chief Horticulturist, Lincoln Park Zoo, Chicago, Illinois
Opening Times
Wednesday - Sunday

10am - 5pm


Friday Evenings

Open until 8pm.

Our last Friday evening of the
2017 season will be September 1st.

Due to limited parking, we cannot accommodate groups on Friday evenings.


Full Parking Lot

Our parking lot holds 120 cars and can fill on weekends and Friday evenings. Please car pool and understand once we reach capacity, we will ask you to return another time.


Early Openings in 2017

The garden will open at 8:00am on
September 2nd, and October 7th.