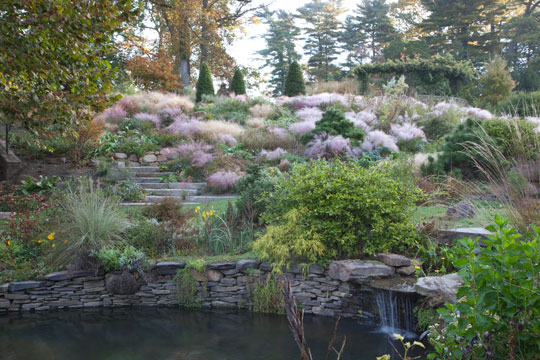 Donations
Donations have been generously received in honor of the individuals listed below. Money donated was used for plantings and furniture to enhance Chanticleer for the decades ahead.
Chrystal E. Bahnsen
Dr. Joseph Foote
Susanne Shaw Latourell
Harlon Morse
Patrick F.E. Temple-West
R. William Thomas
Mary I. Watson
Sawyer Weir
Mrs. William R. Wills
Marilyn Woolkalis
Opening Times
Wednesday - Sunday

10am - 5pm


Early Openings in 2019

Chanticleer opens at 8:00 am on the first Saturday of each month:
May 4, June 1, July 6, August 3,
September 7, October 5, and November 2. Regular admission fees apply.


Full Parking Lot

Our parking lot holds 120 cars and can fill on weekends Please car pool and understand once we reach capacity, you will need to wait until the parking staff directs you to an open spot or plan to visit at a non-peak time.